We're better together. Join like-minded leaders in creating lasting change while building your personal and professional networks.
Additionally, these donors are eligible to join the following donor networks:
College United – Leaders in their 20s, changing the lives of local youth by giving, advocating, and volunteering around United Way's education initiatives. 

Retire United  – Retired or soon-to-retire community members who expand their community involvement through volunteer opportunities, educational events, giving, and more.
Volunteer Network Benefits
Deepen your understanding of community issues
Enhance your personal & professional networks
Boost your resume
Access exclusive events & volunteer opportunities
Connect with industry & community leaders
Receive recognition in annual United Way Annual Report 
For more information and to get involved, contact Carolynn Friesch at cfriesch@kenoshaunitedway.org.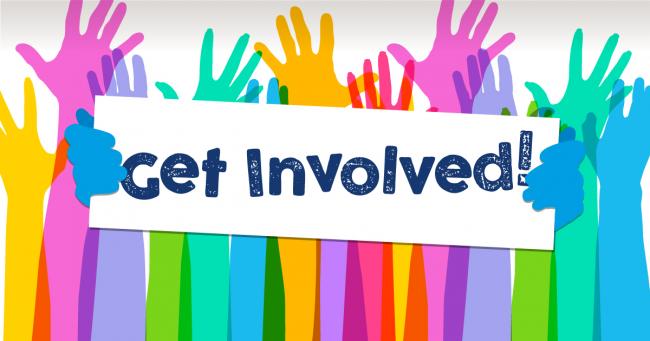 Welcome to College United, where passionate student leaders are committed to improving lives and strengthening communities.  College United Way is a student-led community change organization that addresses critical education, income and health issues in our community.  Student leaders improve peoples' lives, develop leadership skills and join the growing United Way movement of giving, advocating, and volunteering on campuses and in the community. 
What can you give?  
An hour a week?  
A dollar a month?  
Your ideas?  
Your leadership?
Help us reach our vision of a Kenosha County where everyone can succeed in school, work, and life.  
How It Works
Each higher education institution in Kenosha County will:
Have their own student-run College United with leadership comprised of students from that particular institution 

Meet regularly with their College United group and United Way of Kenosha County to work on volunteer opportunities and other ideas to better the community 

Each College United leadership team of the four institutions will meet quarterly to brainstorm joint ideas to work together on and joint events that will better Kenosha County  
Benefits of Joining College United 
Fantastic resume builder with letters of recommendation possibilities

A fun way to gain valuable volunteer service hours

Give back to the community and truly make a difference in the lives of others

Gain networking access to local business leaders and students of other institutions in Kenosha County

Learn more about the community and the needs that exist off campus
Retire United members are retirees (or soon-to-be-retirees) who recognize the important role volunteerism and philanthropy play in strengthening our community. United Way invites you to expand your community involvement, participate in volunteer opportunities, join in social events, continue giving, and more during your retirement. No matter where the next chapter takes you, we can connect you with the local United Way.
Top 4 ways to kick-start your retirement with United Way!
Volunteer Your Time 
Join Retire United and share why you give back. 
Plan for the future.
Continue to give back financially.