Need Help?   
Call 211 or visit
211.org
 to view resources online.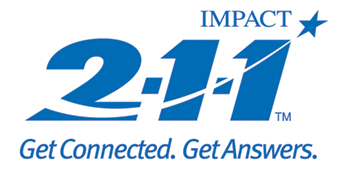 IMPACT 2-1-1 is a 24-hour central access point for people in need.  A great resource available to the residents of Kenosha County.  During times of personal crisis or community disaster, its free, confidential helpline and online resource directory make it easy for residents to get connected to local information, agencies and assistance.  IMPACT 2-1-1 also has translation service with over 200 languages available. 
How Does it Work?
Simply dial 2-1-1 from any phone, or text your ZIP code to 898-211
To view online resources visit https://211wisconsin.communityos.org/.
Kenosha County residents cannot be productive members of the workforce if they are not connected to services that they need, which is why United Way of Kenosha County is partnered with IMPACT 2-1-1. By calling 2-1-1, Kenosha County residents are able to receive information about accessing emergency food, housing, child care, crisis counselling, substance abuse treatment and more.  When basic needs are addressed, individuals can focus on work and family. 
2020 Reporting
For Agency Providers to Update your 211 Information, click https://211wisconsin.communityos.org/providers.